Last updated 28 August '97, 18:30.

What's New in this page: More working games (as ever!) Thanks to those who've contributed!

Please Note:-
If you find a game on the 'net - you are required to delete it within 24 hours if you do not own the original. This is VERY important!

I have collected this list from many sources including games I've tested myself. Thanks to everyone who has contributed so far! I find the list gets a bit longer with every new release of PaCifiST.
Most of these games are the copied version (ie. not original) as these versions don't have copy protection on them that ST IMAGE and IMAGE DISK can't by-pass. It is better to use TOS 1.00 for most of these games or TOS 1.62, failing that.
these work so far....
3D pool
944 Porsche Turbo Cup
Adams Family
Another World
Arkanoid 2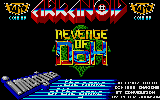 Av8B harrier
Avecta
Baby Joe
Batman The Caped Crusader
Battle of Britain
Blood Money
Bombjack
Bombuzal
Brian Cloughs Football Fortunes
Bubble Bobble
Buggy Boy
Cannon Fodder
Carrier Command
CarVup
Chaos Stikes Back
Chessmaster 2000
Chrono Quest II
Colonial Conquest
Columbus Adventure
Cruise for a Corps
Darkside
Defender of the Crown
Dungeon Master
Double Dragon
Dragon Ninja
Dynablaster
Elite 2
E-Motion
Esprit
F15 Strike Eagle 2
F-19 Stealth Fighter
Falcon 1.0
Flimbo's Quest
Flood
Flying Shark
Formula One Grand Prix
Gods
Great Courts 2
Grav 2
Hard Drivin'
HeroQuest
Ikari Warriors
Interphase
Jeanne D'Arc
Joust
Kick Off
Kick Off 2
Kings Quest 3
Larn
Last Ninja 2
Le Manoir De Mortevielle
Les Voyageurs Du Mortevielle
Lemmings
Lemmings 2 - The Tribes
Light Corridor
Llamattron
Lotus Esprit Turbo Challenge
Lotus Esprit Turbo Challenge 2
M1 Tank Platoon
Magic Fly
Maniac Mansion
Manhunter:New York
MegaLoMania
Megaroids
Metrocross
Millenium 2.2
Monkey business
Monkey Island
Monty Python's Flying Circus
Mousetrap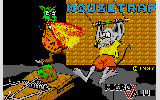 Mystic
Nitro
Newzealand Story
No second prize
North and South
Oil Imperium
Operation Stealth
Outzone
Pacmania
Phantasie 1
Phantasie 2
Populous 2
Push Over
Quik Snax
Quik and Silva
Resolution 101
Rick Dangerous
Rick Dangerous II
Road Wars
Robocop 3
Robotz
Rocket Ranger
R-type 2
RVF Honda
Sam and Ed
Savage
Shadow of the Beast
Silent Service
Simcity
Shufflepuck Cafe
Space Harrier
Space Quest III
Sensible soccer
Skulldiggery
Speedball
Speedball 2
Starball
Stunt Car Racer
Super Cars II
Super Sprint
SWIV
Terry's Big Adventure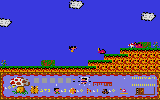 Time Bandits
Top cat
Turrican
Turrican II
Warhawk
Windsurf Willy
Wings of death
Wicked
Wizball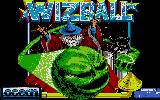 Xenon
Xenon II Megablast